KEEPIN' IT ALIVE, WHILE STAYING INSIDE
If you're sheltering in place with a partner, you may have seen a decline in intimacy as the days go on. If you're home alone, you may find yourself masturbating more than usual. These coping mechanisms are all normal, in this very not normal world we are living in - everyone reacts differently. 
We've found it extremely helpful to reframe this time as an opportunity to get reacquainted with yourself and your body. By exploring and investing in your mental and sexual health, you are improving your immunity! Facts. The simple act of putting your body in a calm, grounded state, unequivocally improves your mental health, especially when you're engaging your senses. Drawing a bath, lighting a candle, or giving yourself (or a partner) a massage, are all helpful ways to foster connection. In times of extreme isolation, it is more important than ever to feel a sense of togetherness - both with oneself and others.
For those of you who are single, or separated from your partner during this time, we have some good news: your sex life is not over. Masturbation does NOT spread COVID-19, in fact YOU are your safest sex partner. Just take a look at the guide that the New York Health Department released regarding physical intimacy! Also, what better time to really investigate your deepest desires and find creative ways to feel good? Looking to find new ways to spice up your facetime sex sessions? Make sure to check our recent post HERE on Skype/Facetime sex tips. 
So whether you are solo or with a partner, don't underestimate the power of intimate connection. Orgasms reduce stress, lower anxiety, and you know, feel really good! Apparently, others agree: according to the Los Angeles Times, there has been between a 30% to 100% increase in sex toy sales. Feeling pleasure is something we all have access to, it's just a matter of making the time to connect in this way. 
Curious to learn more? Below are some products that are helping us stay connected, while physically apart. So, take off your mask and gloves and dive in!
For You and a Partner: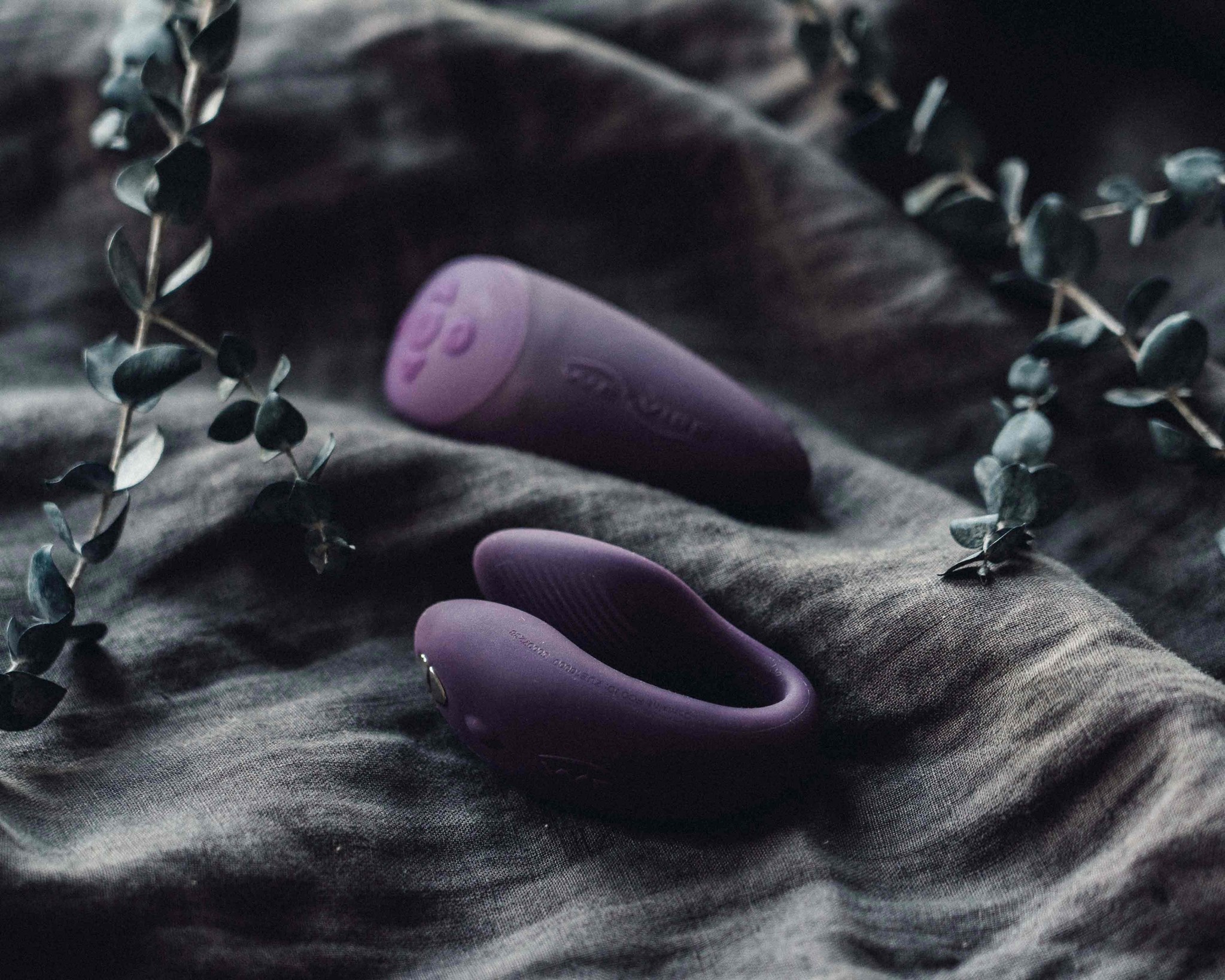 We-Vibe Chorus 
: this classic, best-seller is designed with you and your partner in mind. The best part? You don't need to be physically together to enjoy the benefits! For long-distance couples, just download the We-Connect app to pair your toys and vibe together.  
We-Vibe Ditto
: Similar to the Chorus, the Ditto is also an app-compatible toy, but is all about anal exploration. 
For Vulva Owners: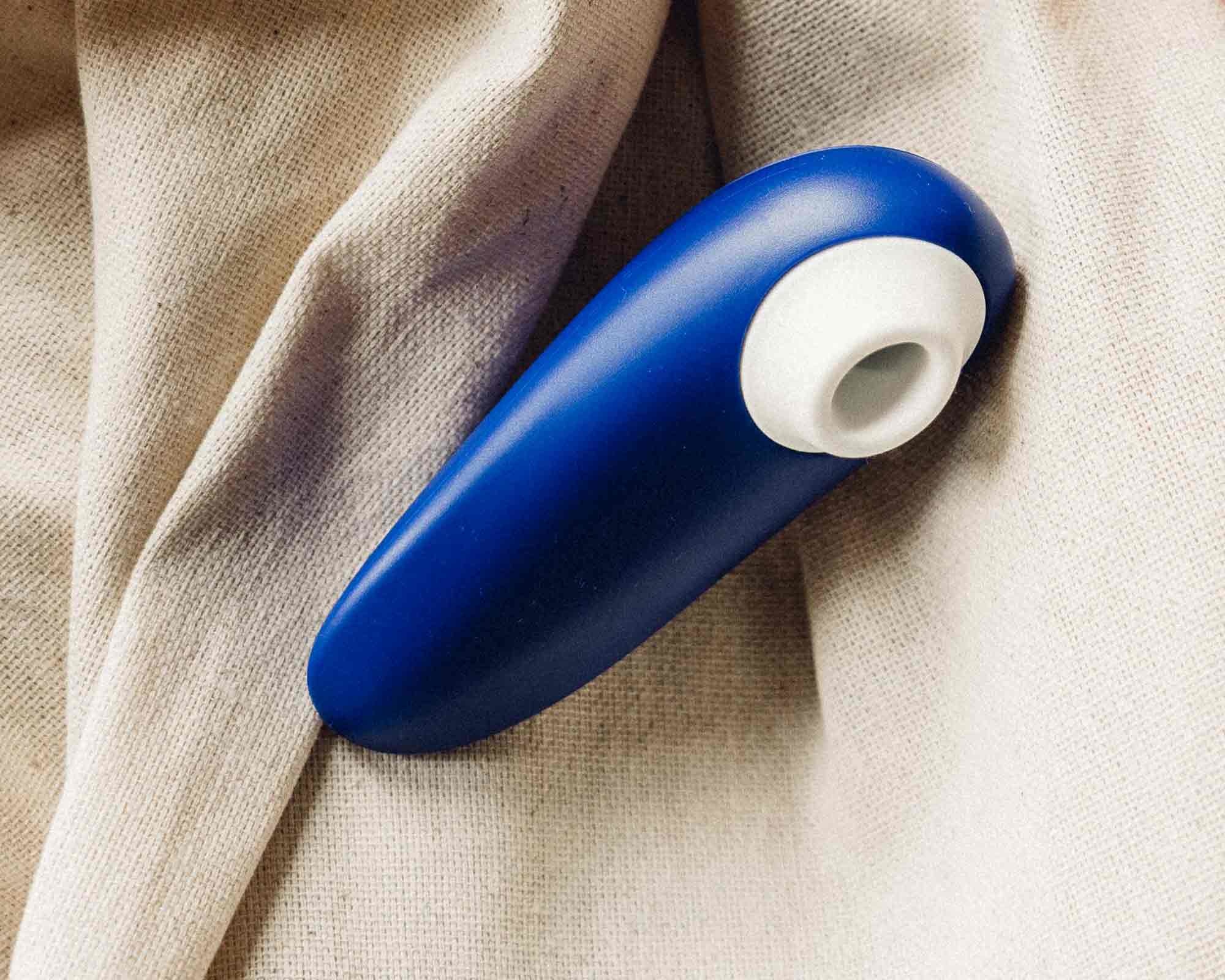 Womanizer Starlet 2 : Looking to spend some quality time with yourself? This sleek  + bright blue design is perfect for womxn looking to explore their sexual pleasure. With four intensity levels, this unique technology gently sucks your clitoris, resulting in a whole new kind of orgasm. Think of it as surround sound for your clitoris! 
For Penis Owners:
Hot Octopuss Stroker: Penis owners, welcome to the next generation of vibration. With six settings and a dual motor, this lightweight and versatile stroker can be used when either flaccid or erect. The wide opening on this toy allows for those who experience erectile dysfunction to masturbate. Once erect, this toy can be used entirely hands free. Producing rumbling and deep vibrations, the Solo Essential also has an adjustable grip. Game on. 
With Pleasure,
LOVERS