HI, I'M MALE AND SEX TOY CURIOUS
I am a 29 year old guy who is interested in using sex toys but feel really weird about it - sex toy talk with my friends isn't really a thing. I'm more stressed out than ever and feel like this could offer some relief. Can you help me out here?
Dear STC,
We're so happy you reached out. Yes, we are in the midst of a global pandemic, cortisol levels are dangerously rising, and it's more important than ever to get your stress and anxiety under control. Unfortunately, male sex toys have been stigmatized and perceived as taboo, when in fact, using a masturbator can help unlock a level a pleasure you never knew existed. Nothing to be ashamed about there. To help you navigate these uncharted waters, we've collected a list of our favorite male sex toys to hopefully turn your curiosity into action. *Products are ranked from beginner to more advanced. 
Before we begin, a disclaimer and quick tip: some toys come with a cleaner; use it, followed by a warm water rinse! Also, if toys become sticky over time, we highly recommend using our renewing powder to return your toy to its original state. *Important note: using sex toys is a learned skill, that takes practice and patience. Be kind to yourself.* 
OK, now onto the good stuff:
Zero Tolerance Vortex Stroker: The realistic grip of this stroker squeezes like the real thing! (Or, as close as you can get). With two different tightening channels and groove textures, the incredibly soft Thermoplastic Elastomers TPE stretches up to meet you with every stroke. Also, the tightening ring in the center of the stroker is a big win.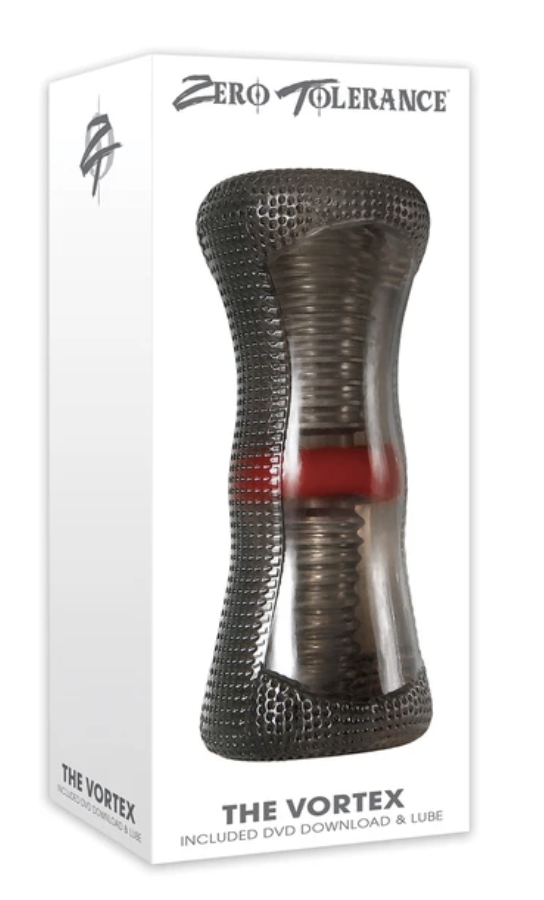 Product Review:
"I liked the multi-textured ribs inside, the ergonomic structure of the product fit naturally well in my hands (and partner's hand)."
Hot Octopuss Solo Essential: Hands free orgasm. Yes, you heard that right. Whether you're flaccid or erect, this powerful and versatile sex toy is designed for anyone with a penis. You can also refer to it by its formal name, the Guybrator. Using cutting-edge, PulsePlate™ Technology, the high-amplitude oscillations means there is no need to stroke - simply put your penis into the toy and let it work its magic.
Tip: this product is great for those who are older and or who generally struggle with orgasm. You can also apply lube and use this toy for stroking. 
Product Review:
"I enjoyed this toy immensely. The fact that it can take me from soft to a hands free orgasm. Pretty quickly if I might add. Also the versatility of all the settings. If you wanna quickie or an extended edge setting, there's a setting for that. Orgasms were definitely intense and pretty much a guaranteed multiple for me. Which was not something I experienced with a standard vibrator. It would always be too sensitive but not with this marvel of human invention.I will be using it again for sure, it's quickly becoming a favorite mode of play. Especially exploring all the different combinations of patterns and intensity. I used it 4 times in the first 2 days. My experience did get better every time. It's just such a new thing to use."
Alex Neo: This toy is versatile. With SEVEN intense auto-thrusting modes, a uniquely adaptable sleeve, and a specially designed inner texture, it is truly choose-your-own adventure. Oh wait, there's more: while using the toy, it also offers multiple ways to create immersive experiences (including 5 scenarios of audible sexual fantasies in 3 languages to choose from - beach, plane, the wild, classroom and office). As part of the Connexion Series, the Alex Neo can also connect with webcam performers and video sites like Pornhub. Can you tell we love it? 
Product Review:
"Seriously the best! Lay on your side, let it work, stand up, let it work, or just layback hold it upright between your legs, and rock to different angles, and let it work! Hands free and ahhhhmazzzzing!" 
Have any questions? We're here for you. Check out the rest of our strokers! 
With Pleasure,
LOVERS